It all started 35 years ago at 10 thousand feet. Jean-Louis Dumas, then CEO and artistic director of the French fashion house, Hermès, was on board a plane when he unexpectedly ran into British actress and singer Jane Birkin.
At that time Birkin lived in France where, even without being able to speak her language well, she was recognized and highly respected by all French people thanks to her brilliant interpretations, beautiful songs but, above all, sophisticated style that left everyone in love
10 COCO CHANEL PHRASES THAT WE WILL ALWAYS REMEMBER
During the flight, Monsieur Dumas noticed that Birkin kept struggling with her tiny bag. The actress confessed to the businessman that she hated how thin bags were never big enough. Without knowing it, her Birkin has just inspired the creation of what would one day be the most expensive bag in the world.
Returning to his workshop in France, the designer devised a deep, wide bag with a characteristic rectangular design that managed to combine elegance with practicality. With it, women would never have to worry about sacrificing their style in order to carry all their belongings. Dumas named his new creation "Birkin", after his muse.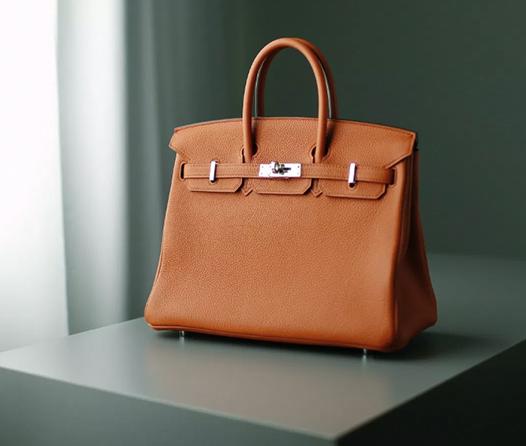 In just ten years, the bag was already a global phenomenon. Hermès began to create new versions in different colors, materials and sizes, always keeping its same iconic shape.
Today, Birkins are a byword for style and distinction coveted by style fans around the world. The designer and former Spice Girl, Victoria Beckham, has confessed that she has a collection of more than 100 Birkins, whose value exceeds 1.5 million pounds.
THIS CAROUSEL IS MADE WITH 15 MILLION SWAROVSKI CRYSTALS
Other celebrities who love to collect Birkins include Catherine Zeta Jones, Kylie Jenner, and even rapper Drake, who says one day he'll give away all the bags he owns to his future wife.
What makes these bags really special, however, is their investment value. According to Baghunter, an online platform dedicated to buying and selling handbags, Birkins increase in value by up to 14.2% a year, making them more valuable even than gold. Not bad for a bag designed to make traveling more comfortable on a plane, don't you think?